Ridden
For Sale:
Gorgeous Hanoverian 10 year old 16.3hh mare by Garibaldi.
Fantastic confirmation, lovely paces and a scopey jump. Very sweet natured all-rounder with exceptionally lovely temperament. Hacks alone, good to load & travel, vet and farrier. Sadly for sale due to lack of time with baby. Currently stabled at Lee Valley Equestrian Centre in London. £5000 ono
Telephone 07808171152
Email anna.dezahlen@scandiarch.com
Lotta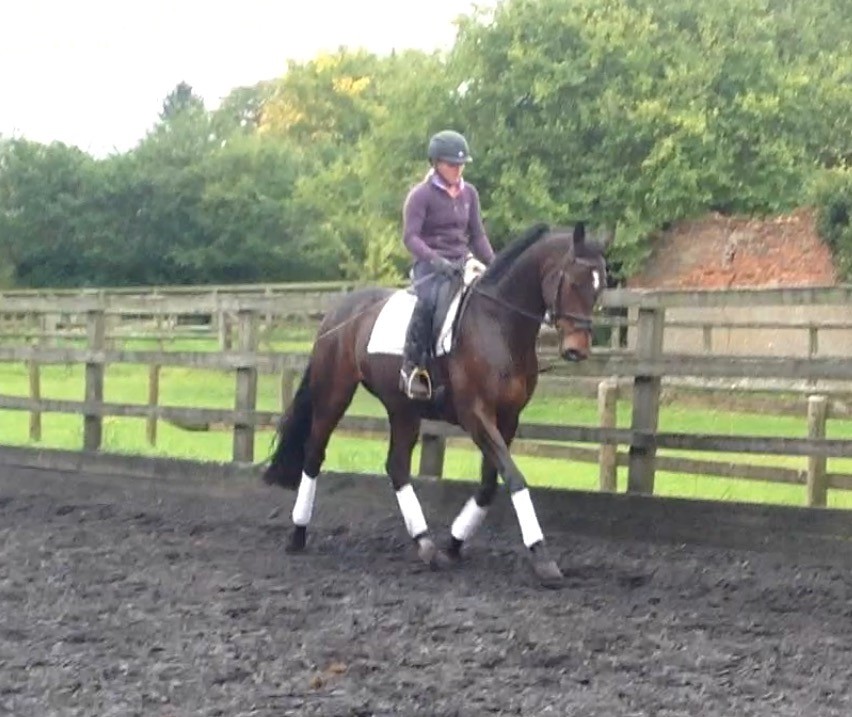 16.2h dark bay 4 year Hanoverian gelding by Laurice / Lauries Crusador / Bergkristall / Bolero. Very attractive and impressive horse with big impressive paces but easy to ride. Is very quick to learn and tries hard to please the rider. Just arrived from Germany and settling in well. Top potential for Young Horse classes and will train on to top levels.
£14,500.
Please contact:
Katy Holder-Vale
Witcham Stud
Mobile number: 07788 437258 Telephone: 01353 777078
Email whfarm@whfarm.com
Fiona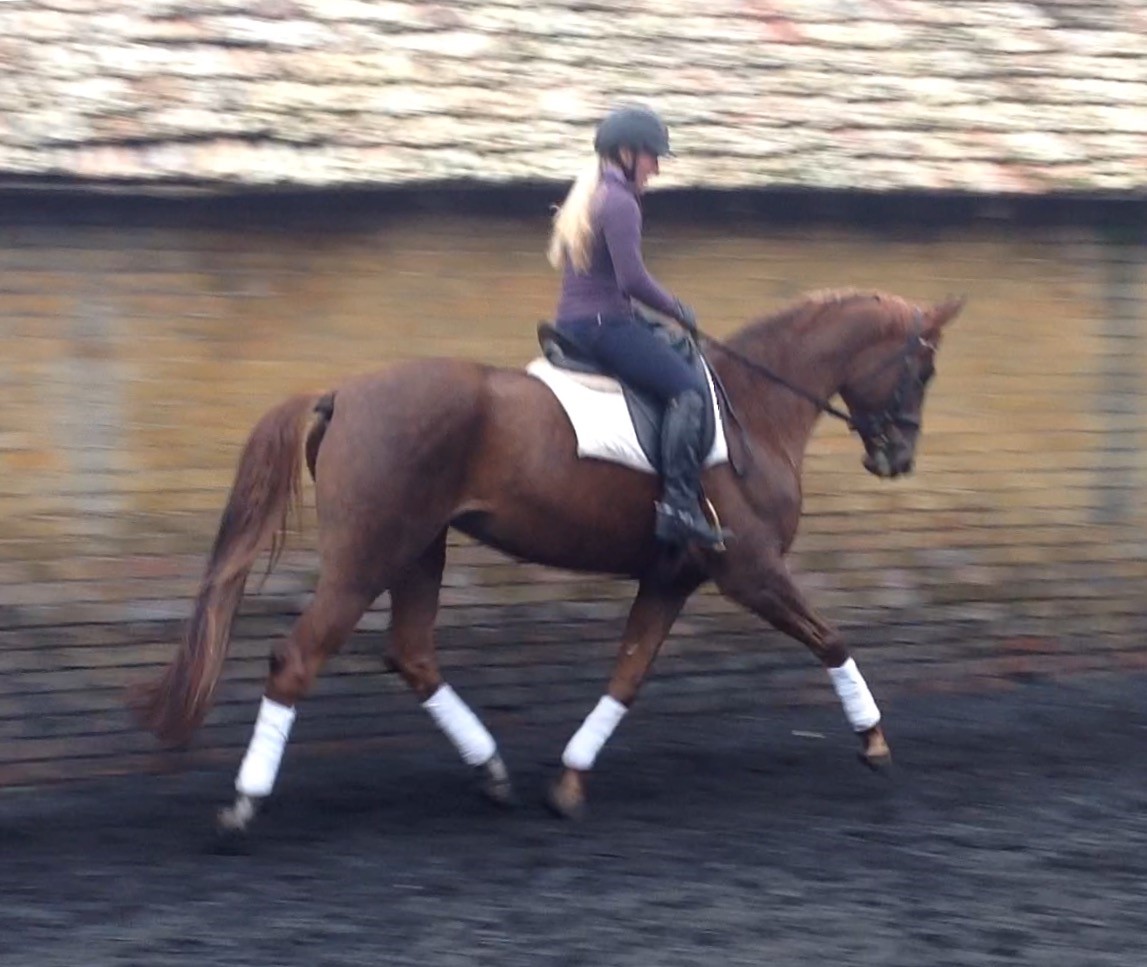 16.1h liver chestnut 5 year Westfalen mare by Freudenstirn / Florestan / Paradox 1 / Perlkonig. Very pretty and charming mare. Easy to ride and well established in her work. She is ready to go out competing now. Just arrived from Germany and settling in well. Great potential as a dressage horse. £10,750.
Please contact:
Katy Holder-Vale
Witcham Stud
Mobile number: 07788 437258 Telephone: 01353 777078
Email whfarm@whfarm.com