Wild Child
Posted by

BHHS

on

Friday, 11 November 2016
Woodlander Wild Child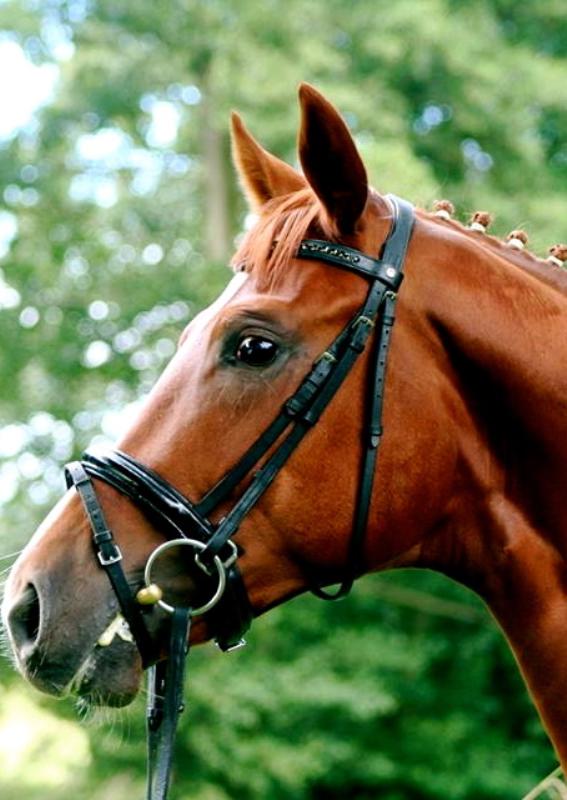 A champion all the way from the day he was born, Woodlander Wild Child holds the record high score for the Futurity as a foal and in the same year became the WBS - UK Supreme Champion. In 2013, he was again the top dressage two year old and then gained a stallion licensing "double" with both the Hannoverian International and the WBS - UK.
With a double World Champion mother in Woodlander Farouche who was also a world record holder for a dressage score PLUS a top scoring life approved Hannoverian sire in Woodlander Wavavoom, he is completely homemade from the best of the best.
A quite exceptional depth of performance in his pedigree on both sides,tracing back through his dam line to Roman Nature and the great Florestan suggests that movement and type are a given!
There has never been such an extraordinary young dressage stallion available, in the UK, to dressage breeders. On his sire line, his sire and the dam of his sire, St Pr Louisiana, were bred by Woodlander Stud from an old Westfalian line which produced seventeen Westfalian State Stallions and multiple Grand Prix horses. These are not only the rides for professionals such as Klimke or Simons de Ridder, but also highly ridable and successful horses for amateur riders - St Pr Waltzing Matilda, Dr Feelgood, Daddy Cool, Little Richard, Las Vegas, Rose Royce, Buddy Holly are all very closely related to this young horse with a spectacular pedigree.
State Premiums mean good looks, paces and ridability and in five generations he has no less than 14 State Premium mares to ensure that he continues the theme.
In 2015 his first crop of foals were utterly exceptional, making him the No.1 UK stallion with his 9 progeny scoring an average of 9.03 and the top 5 scoring 9.28 average. In 2016 he will be in training in Germany and available only with frozen semen.
Progeny of Note
Woodlander Woodstock - Top UK Foal Elite 9.7 Oldenburg Premium
Wunderkind ZB - Elite 9.3
Woodlander Wonderful Tonight - Elite
Woodlander Wild Love - Elite
WW Walking on Sunshine - Elite
Woodlander Wicked Game - Higher First
Bathley Hills Millicent - Higher First
Sybil - Higher First
Wild Romance - Higher First
Graded: WBS-UK, Oldenburg & Hannover
Concessions: Exceptional Mares
Tests: EVA; CEM
Availability: AI Fresh, Chilled and Frozen