The British Rhineland Studbook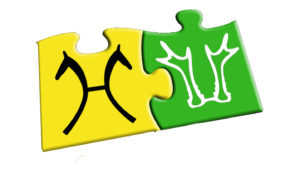 The British Rhineland Studbook is managed as a separate and distinct studbook by the British Hanoverian Horse Society (BHHS).
The BHHS has adopted and implemented the breeding rules for its Rhineland Studbook similar to those in place for the Rhineland Studbook in Germany. In addition to implementing the Rhineland Studbook, the BHHS will provides membership services, including combined inspection tours, for both the Hanoverian studbook and the Rhineland Studbook.
More Options for British Breeders
Following the integration of the Rheinisches Pferdestammbuch into the Hannoveraner Verband in 2015, UK breeders have benefitted from the British Rhineland Studbook being a second studbook alongside the internationally renowned  British Hanoverian Studbook and run by the same proven team.
The regulations of the Rhineland Studbook differ from the Hanoverian Studbook rules regarding the requirements for mares and stallions. The Rhineland Studbook is more open and accepts mares and stallions from most major Studbooks whereas the Hanoverian Studbook, as one of the world's leading Studbooks, is more selective. Therefore, cases will occur where it will be possible to register foals with the Rhineland Studbook which are by stallions who are not approved for the Hanoverian breeding programme.
These benefits are due to the Rhineland Studbook has more liberal breeding criteria for the inspection, approval and licensing of breeding stock than the Hanoverian Studbook does.  In addition, the Rhineland Studbook accepts breeding stock from a wider breeding population, recognizing most WBFSH studbook/registry members, provided certain pedigree and performance requirements are met.
Hanoverian and other breeders are now benefitting from having increased options in their stallion choices, with the ability to use the Rhineland Studbook to register foals resulting from breeding to stallions not licensed/approved for Hanoverian breeding.  In addition, breeders with mares ineligible for approval by the Hanoverian Studbook, due to pedigree or inspection criteria, may now find those mares eligible to be approved under Rhineland Studbook criteria, with the resulting offspring eligible for registration with that studbook.  Furthermore, since Rhineland-registered stock may then meet the requirements for Hanoverian eligibility, breeders will have the additional option of registering future generations of such stock with the Hanoverian Studbook.
The Studbook is named after the Rhineland region, which is the very southern part of Nordrhein-Westfalen.  It is on the very western part of Germany in direct neighbourhood of the countries Netherlands, Belgium and Luxembourg. The biggest cities in the region are Cologne, Duesseldorf and Aachen, site of the world famous Aachen horse show.
Genetically the Rhenish riding horse has been closely related to Hanover from the beginning when the Studbook was started in the 1950's mainly using  Trakehner, Westphalian (who again are based on Hanoverian genes) and Hanoverian bloodlines.  Famous stallions like Florestan and Belissimo M were/are Rhineland riding horses bred with a high percentage of Hanoverian blood.
Overall the Rhineland Studbook offers significant benefits for current Hanoverian and Rhineland breeders, as well as opportunities for non-Hanoverian, non-Rhineland and new breeders.  An example of the modern British Rhineland is the 2021 Premium foal Day Dream (Dream On x Michelangelo x Tenor). Bred by Jo Gummer, he also got a Futurity Gold Premium with the judges describing him as "a super prospect for dressage with uphill and expressive movement and lovely type"