Welcome to British Hanoverian Young Breeders
BHHS Young Breeders was developed to support and educate our young breeders in both breeding and all aspects of the industry.
From the age of 12yrs old we offer the opportunity to learn about our breed and industry alongside a chance to compete against other studbooks and of course have fun along the way.
BHHS offers our 'Annual Show Camp', allowing our YB to see a large selection of horses from foals to ridden horses and learn from both British & International Judges.
Opportunities to attend our stallion licensing and Mare Performance Tests and take part in our regional shows.
Every two years we select a team to represent BHHS at the International Young Breeders Championships, an opportunity for our young breeders to showcase their skills against other studbooks from around the world. Each competition is held in a different country so its a great experience for our breeders.
You do not need to own your own Hanoverian to join BHHS Young Breeders but you do need to work or study within the industry and be between 11 and 25 years of age.  Parent consent will be requested, if needed.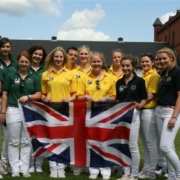 The 'International Young Breeders' (IYB) association is comprised of members representing young people from all around the globe, including British Hanoverians. Please contact us for more information.
Read the Latest WBFSH News
Catch up with the latest news from the WBFSH, its Studbooks and Breeders.
World Championships
The next WBFSH IYB World Championships will take place at Stutteri Ask, Denmark July 4-6, 2024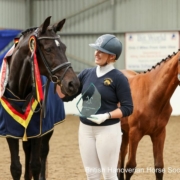 The World Breeding Championships
Every year, the World Breeding Championships for Young Horses (WBCYH) in the three Olympic disciplines (dressage, jumping and eventing) are held in collaboration with the FEI